Hmm I've never seen any Jack in the Pulpit around here but it certainly looks like what my web searches are turning up.
I also need some help identifying this plant if anyone possibly knows. it's definitely a wild orchid. I think it may be southern twayblade but the flowers don't match...it has even length sepals and petals (in comparison to the long lower sepals on a twayblade) and the notable orchid labellum (lip) extends far back behind the bloom, they look more like shadow witch orchid flowers but the plant has no chlorophyll which means it's either parasitic or depends on fungi to survive. I'm completely confused by this one.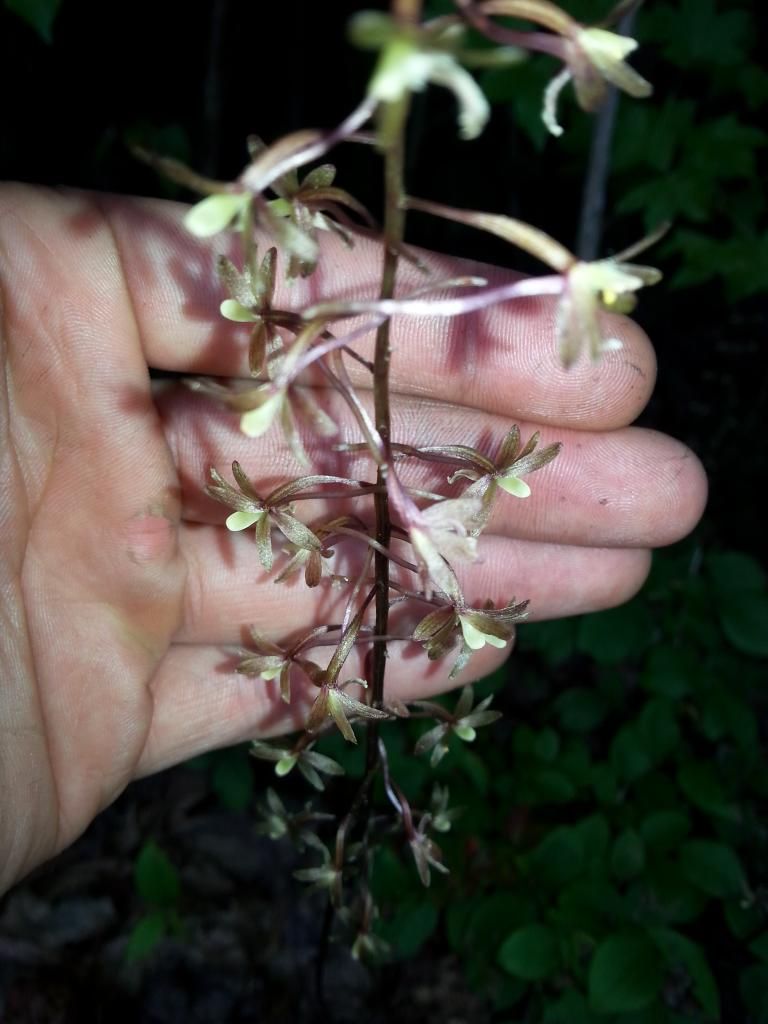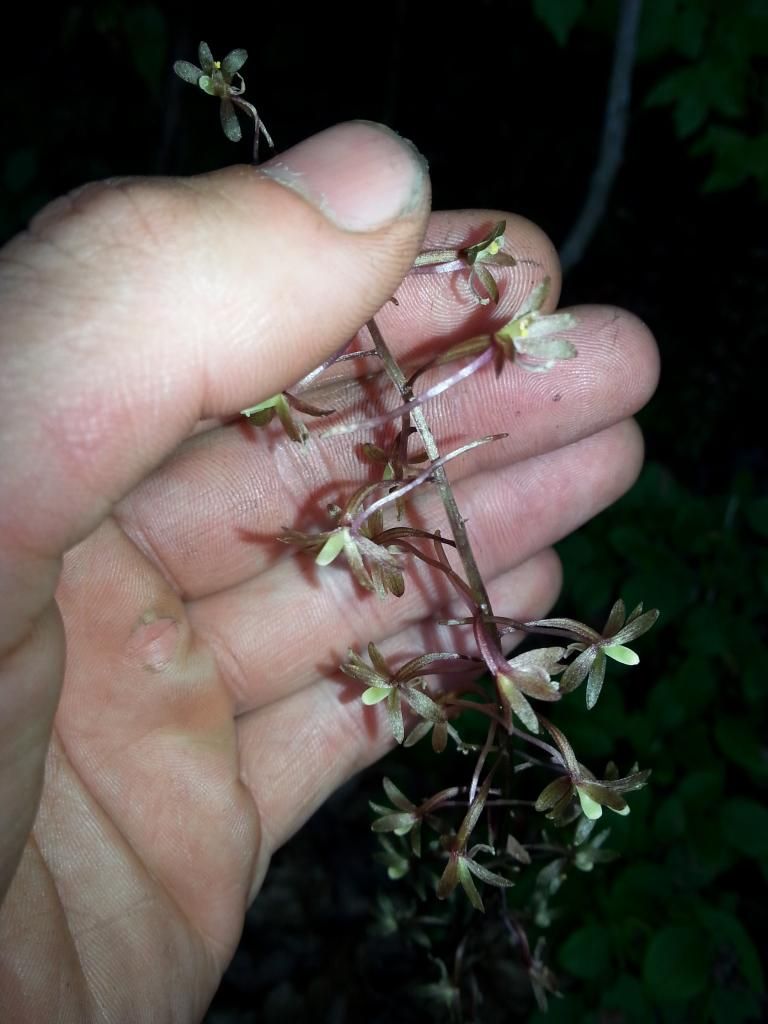 any orchid nerds on here?
For comparison, here's
southern twayblade
shadow witch orchid
Edited by Capsicum, 14 August 2014 - 10:51 PM.